It's More Than a Spa, It's a Way of Life
Innovations, Features & Price Points for Everyone
Our passion for product innovation has resulted in a constant stream of new, category-leading hot tubs. It is our goal to ensure there are Sundance® Spas available at every price point, with the technology and features one would expect from Sundance® Spas.
Revolutionizing the Spa Industry for over 40 years
Our Commitment to Innovation and Your Success
In the last decade, we've launched over 30 new models in our line up. In addition, we've introduced three industry-defining technologies to continually strengthen our product portfolio and will continue to make marketable improvements and/or launch new models every year.
No other spa manufacturer can match our dedication to maintaining product vitality and our commitment to continued innovation. See the impact the Sundance® Brand can have on your business!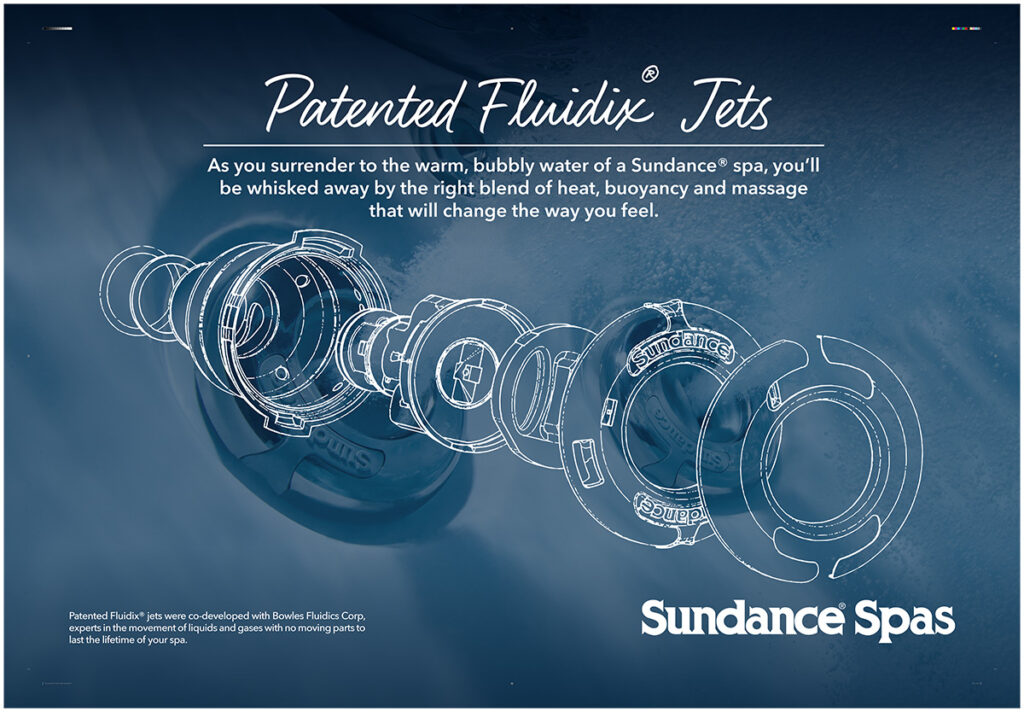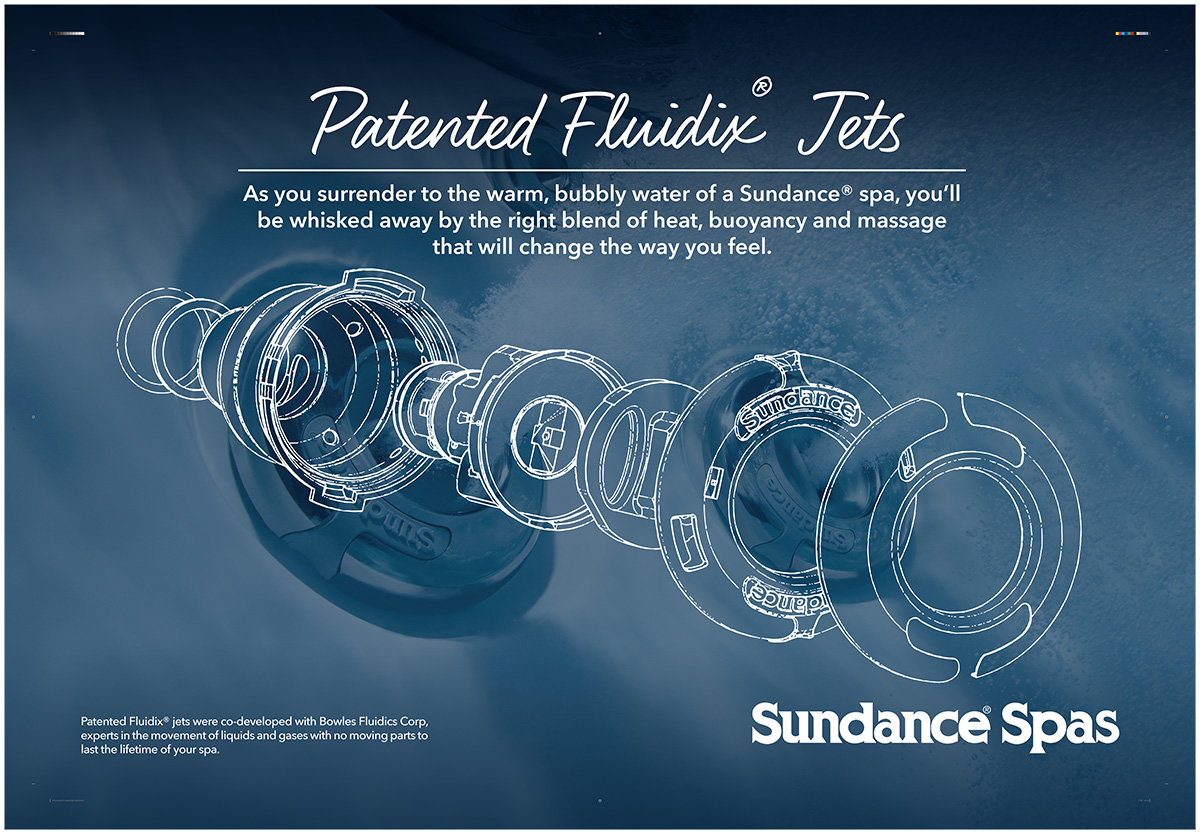 Patented Fluidix® jets were co- developed with Bowles Fluidics Corp, experts in the movement of liquids and gases. Fluidix® jets operate without bearings that can clog or parts that wear out, combining air and water to create highly refined massage sensations. Each jet is positioned to reach pressure points used in reflexology and acupressure so stress and strain can be a distant memory.
User-Friendly & Remote Controls
You can offer your customers the Sundance® Spas SmartTub® spa management system, the only app to run on a cellular platform and have cloud integration designed to provide you and your customers insight on their spa's performance in real-time, from anywhere. As a Sundance® Spas retailer, you will have access to individual hot tub diagnostic views that help you serve your customers better.
An Easy Approach to Hot Tub Ownership
Put the product vitality, excellence and innovation of Sundance® Spas in your customers' hands with the Sundance® Spas SmartTub® System. Give them peace of mind with remote monitoring alerts, too. This comes standard on 980™ Series spas hot tubs, and is available as an upgrade in 880™, 780™ and 680™ Series.
The Sundance® Spas Product Advantage
Learn why Sundance® Spa dealers choose our products over all other spa manufacturers.
Advanced Hot Tub Technology
Water Care and Spa Enhancements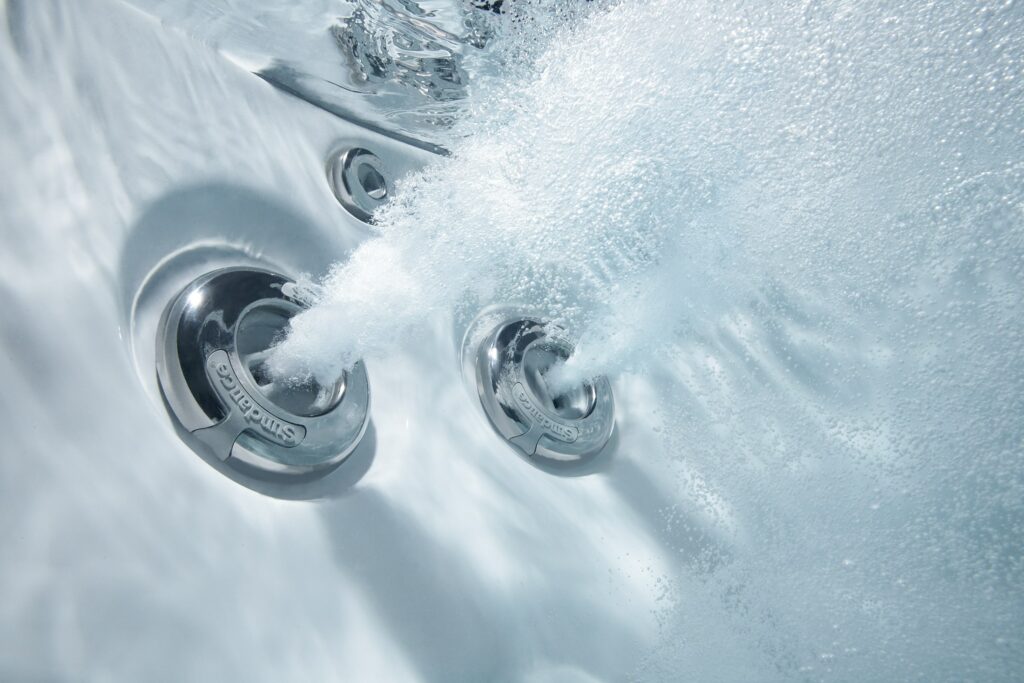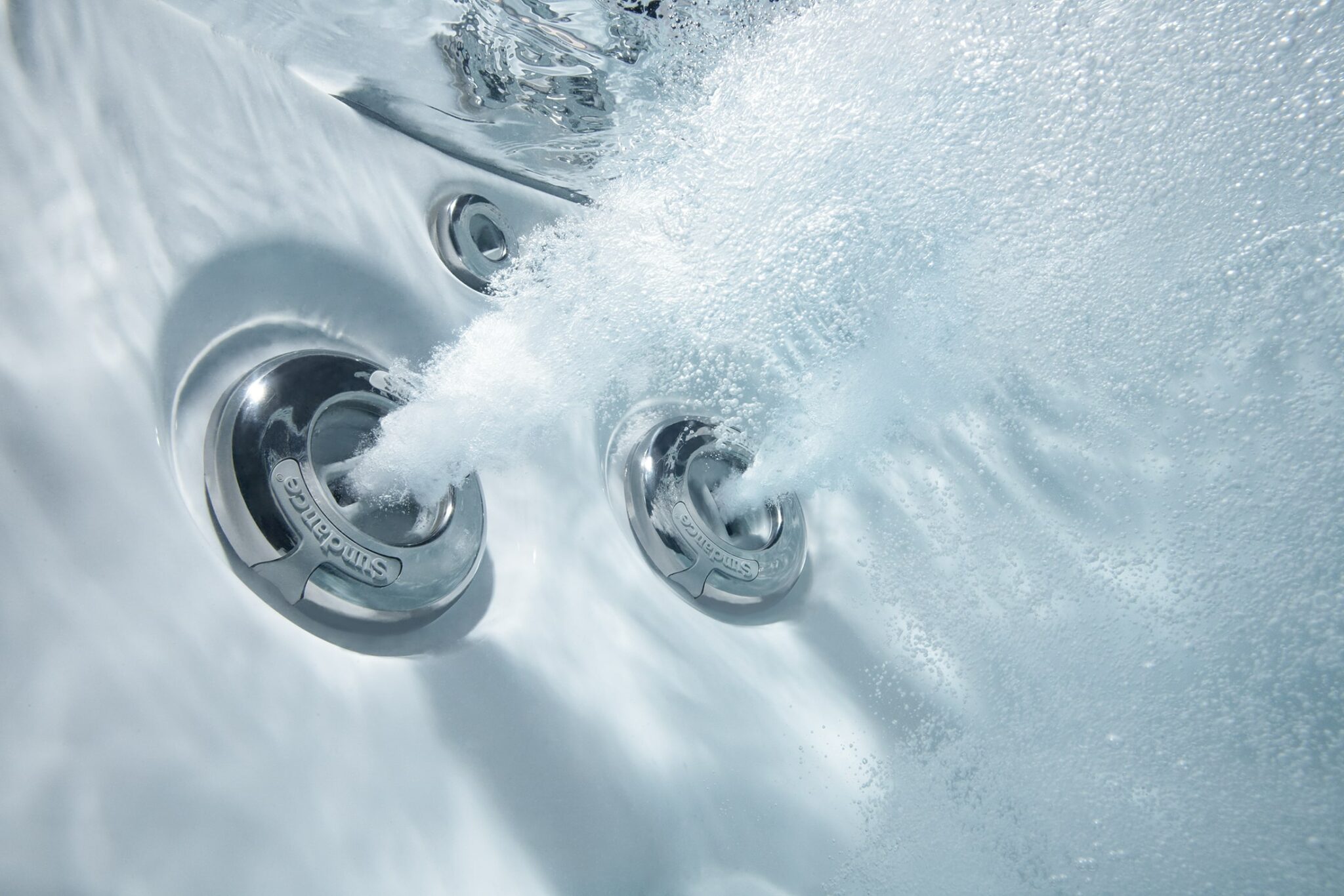 CLEARRAY Active Oxygen™ Clean Water System
Ensuring buyers enjoy the cleanest, freshest, most inviting water possible every time they use their Sundance® Spas Brand Hot Tub.
It destroys 99.9% of water-borne bacterial and viral DNA and disinfects the hot tub faster than traditional water purification systems. Make your customers' hot tub ownership a clearly better experience.
• Eco-friendly
• No set-up or special programming required
• Standard on every Sundance® Spa sold
• No chemical odors or skin irritants
• Low-maintenance solution with only a single bulb to replace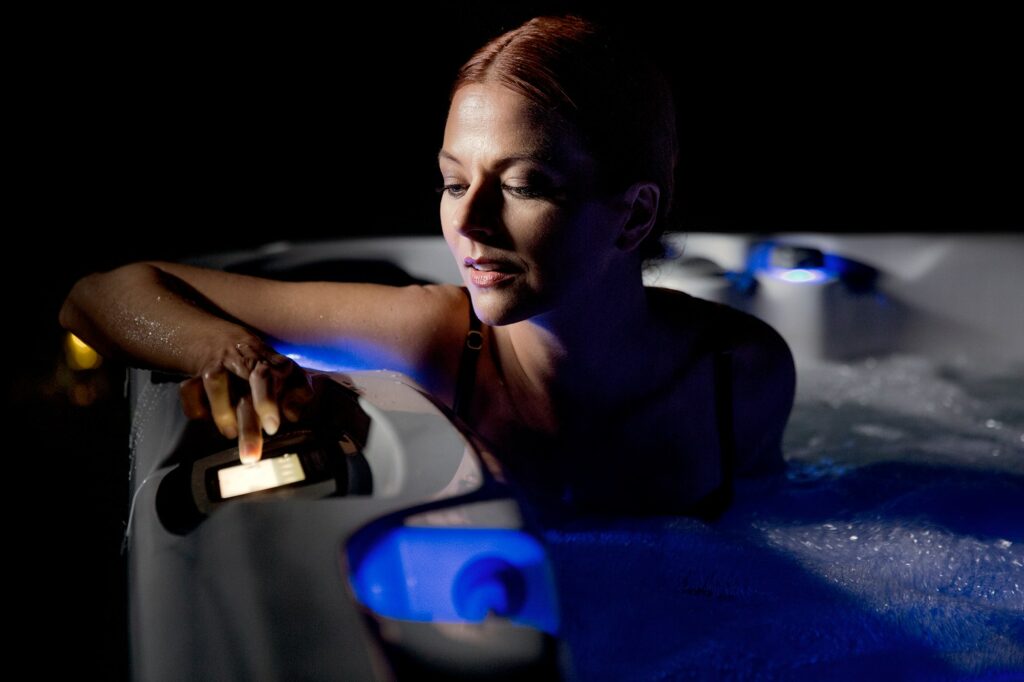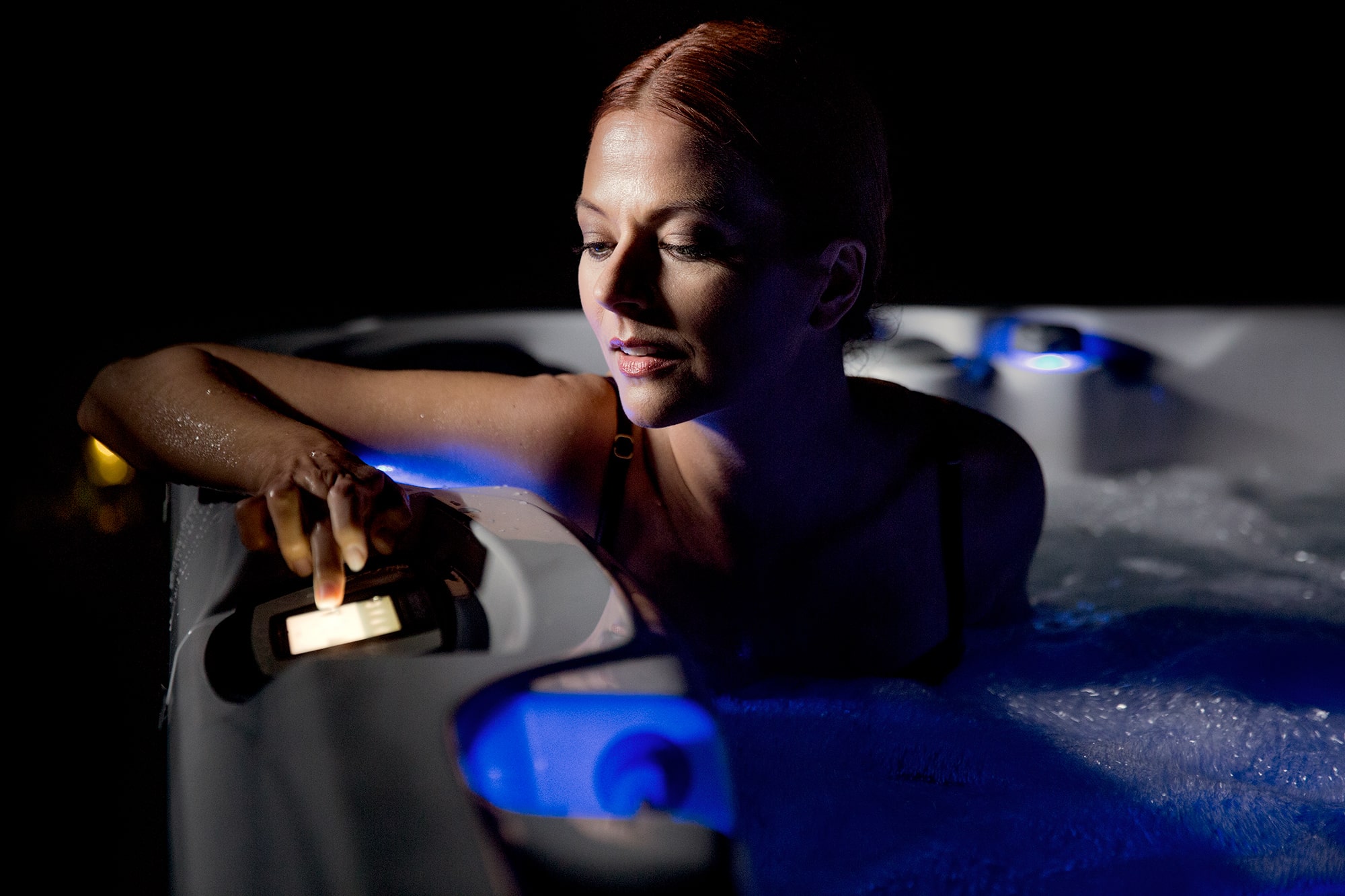 Bluewave® Spa Stereo System
Sundance® Spas was among the first to bring music into the overall customer experience with its proprietary BLUEWAVE® Spa Stereo System.
Utilizing Bluetooth® technology, hot tub owners can stream their favorite music to premium, built-in, waterproof speakers while enjoying the benefits of their Sundance® Spas Brand spa.
• Wireless connection from Android and iOS devices that support Bluetooth® technology
• USB port for a wired connection
• Premium speakers designed specifically for spa use
• Fully waterproof speakers
• No wires and no risk of electrical shock
Interested? Want to Learn More?
Start the conversation today to learn more about the Sundance® Spas Retail Advantage program and how it can accelerate your growth and profitability.